Michigan
SaveMiHeart is a non-profit organization in Michigan uniting the community, first responders, EMS, and health systems to improve cardiac arrest survival. Our mission is to double survival by 2020 of patients who sustain a cardiac arrest in the community.
SaveMiHeart utilizes the Cardiac Arrest Registry to Enhance Survival (CARES) to measure and report important cardiac arrest epidemiology, treatment parameters, and outcomes. SaveMiHeart works with communities and health care providers to implement evidence-based solutions that will measurably improve survival.
Website
SaveMiHeart Facebook Page

Key Strengths
Partnership of multiple institutions with a focus on excellence in education, patient care and research.
A Medical Control Authority organizational structure to define and optimize EMS care in the state.
Research expertise in cardiac resuscitation.
Key Results to Date

94 EMS/Fire agencies and 80 hospitals participating in CARES data collection covering approximately 6.2 million residents in Michigan.
Created University of Michigan Hands Only CPR PSA video. Reached 110,000 fans in the football stadium and over 150,000 views on social media.
Partnership with the University of Michigan to train all students, faculty and staff on Hands Only CPR.
Partnership with Michigan Alliance for Prevention of Sudden Cardiac Death of the Young to develop and promote MI HEARTSafe Schools program (encourages schools to prepare and protect students, staff and visitors in the event of a cardiac emergency).
Contact
Teri Shields, RN, BSN, CCRP
CARES Program Coordinator, University of Michigan
Executive Director, SaveMiHeart
The Team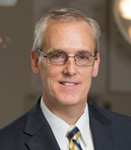 Robert Neumar, MD, PhD, FACEP, FAHA
Chair Department of Emergency Medicine
University of Michigan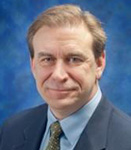 Brian O'Neil, MD
Chair, Wayne State University School of Medicine
Department of Emergency Medicine
Robert Swor, DO, FACEP
Emergency Medicine Physician
William Beaumont Hospital
Teri Shields, RN, BSN, CCRP
CARES Program Coordinator, University of Michigan
Executive Director, SaveMiHeart